Personal Protection
AD&D Insurance (Accidental Death and Dismemberment)
A free $2,000 AD&D (accidental death & dismemberment) insurance policy is available for members. You must enroll and provide beneficiary information for insurance to take effect.
Get Started>>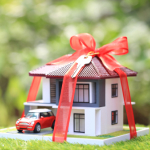 Auto & Home Insurance
Let Chocolate Bayou Credit Union help save you money with membership discounts through TruStage Auto & Home Insurance Program. Getting a quote is free and takes just a few minutes.
Get Started>>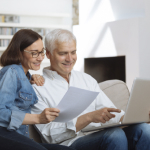 Life Insurance
Chocolate Bayou has partnered with TruStage insurance programs to help you find affordable life insurance. TruStage will help you find a plan that is perfect for your lifestyle and your budget.
Get Started>>
Auto Protection
Chocolate Bayou Credit Union offers a variety of protection options at low prices. If you choose to finance your auto loan with us, we can package the cost of these products into your loan!
Guaranteed Asset Protection (GAP)
Never fear if your vehicle is stolen or totaled. If there is a gap between what your insurance pays and what you still owe on your automobile, boat, RV, or motorcycle loan, GAP will cover the difference.
Extended Warranty
Extended Warranty protection saves you from expensive costs associated with repairs that could be needed after your factory warranty expires.
Credit Life/Credit Disability
Give security to your loved ones in the event of your death and protect your credit if you become disabled. Credit Life pays your loan fully and Credit Disability makes your payments during a period of disability. Certain restrictions apply.
Auto Exam
Chocolate Bayou has partnered with Auto Exam to help give our members peace of mind when buying a used vehicle. For $119 an Auto Exam specialist will examine your potential vehicle for problems, and if you finance with Chocolate Bayou, we will reimburse you the fee! The loan must be $5,000 or greater.